Admin's Other Accounts:







His real life designer, Daniel Vallée, is Canadian, one of the first two non-Japanese persons to win a Mega Man boss character contest, the other in Mega Man 6 being Wind Man's designer. His name, however, was briefly mistaken as Daniel Vallie and written as such in the credits, largely due to sloppy handwriting on his part, which also resulted in his package being delivered much later than it was supposed to.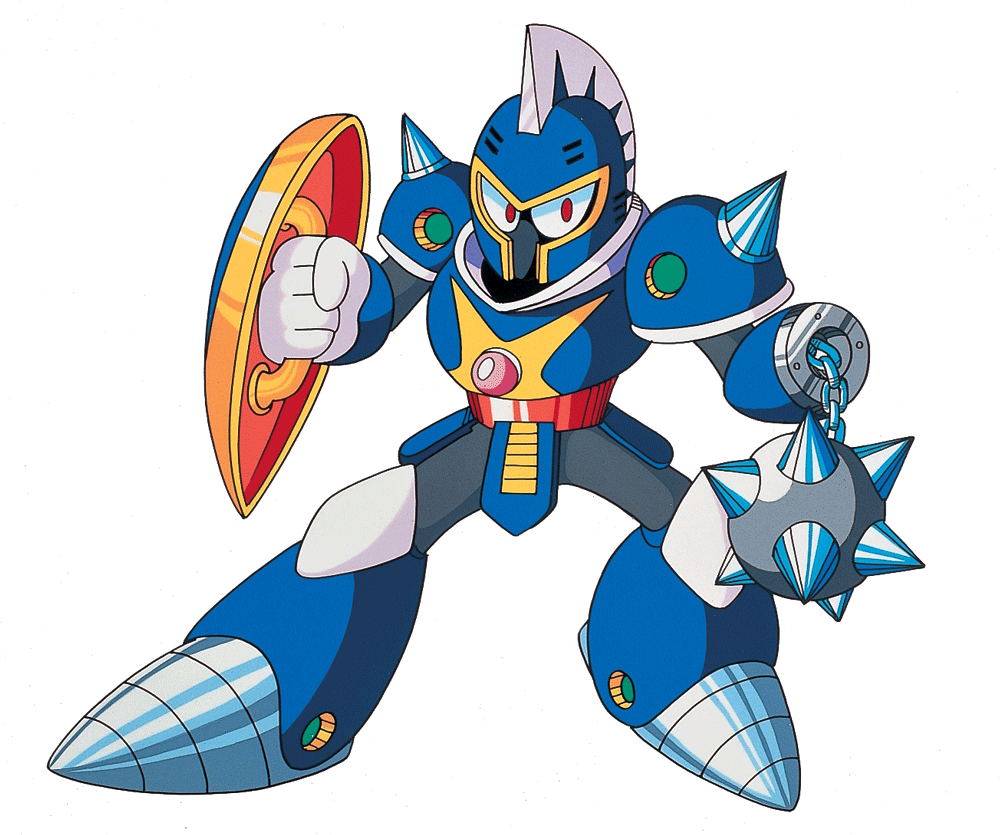 The final design used in the game was mostly the same as in the original concept, including Vallée's implementation of an "armored skirt". However, notable differences included the crest actually just being spikes, and being redone to better resemble a manga character.




Knight Man is believed to represent the United Kingdom, due to being based upon the classic depiction of a chivalrous knight, and his stage being based upon a castle that bears a resemblance to English castles such as Warwick Castle and Alnwick Castle.




However, Knight Man's flail is German in origin and his armor is interchangeable.
The amount of traps in Knight Man's stage reference how medieval castles were often set up with many in order to defend against invaders.